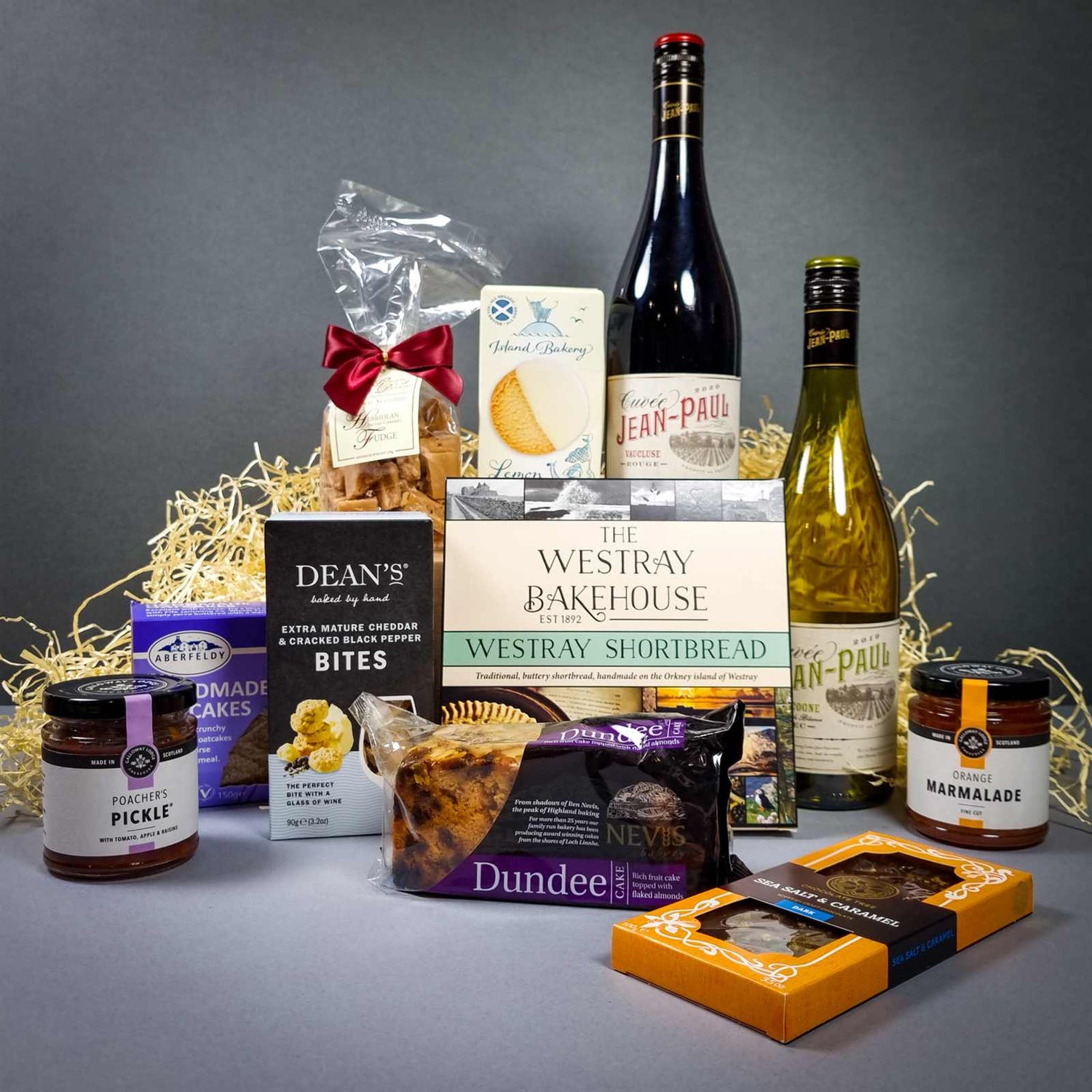 The Perfect Thank You
With Christmas just around the corner, now is the perfect time to consider your corporate gifting.

We have curated a collection of hampers and gift boxes, each filled with premium treats, from traditional Scottish delicacies to fine wines and spirits, all designed to delight your clients and colleagues with a taste of luxury and indulgence. With customisable and branding options available, we can tailor the hampers to your exact requirements.

Perfect for any occasion:
• Show your customers how much you appreciate and value their business.
• Motivate and thank your staff for all their hard work.
• Acknowledge targets achieved and celebrate special events and occasions throughout the year.

Quantity discounts available:
• 2.5% on orders over £1,500.00 exclusive of VAT
• 3.5% on orders over £5,000.00 exclusive of VAT
• 5% on orders over £15,000.00 exclusive of VAT

Environmentally friendly Hampers:
More and more companies are wishing to show their sustainability credentials, so we have developed a range of beautifully presented gift boxes that are ecofriendly and 100% recyclable – a gourmet gift with sustainability at the fore front.

How we can help:
We understand that your time is invaluable, so whether you require a single hamper or wish to place an order for hundreds, our dedicated team can guide you through the process every step of the way.
Discuss your requirements